Contact

To get a free quote with no obligation, or if you have any questions regarding our accommodations, simply fill in the below form and we will get back to you as soon as possible.
Provide your mobile phone number below if you wish to receive a free text message alert when we have replied to your request (including your country code, for example for the UK +44 123456789).
Please also see the FAQ and Forum for Frequently Asked Questions.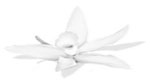 Contact us via phone?
From the UK: 020 7193 0789
International: +44 20 7193 0789