Testimonials

While looking around on the internet we found that very few establishments publish true testimonials from their guests.
We are very proud of being able to publish the below testimonials in their original form.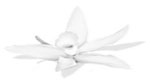 "A HAPPY HOLIDAY – VERY KEEN TO RETURN!"
"We spent 10 days at Bungalow Badamier and each time we got back from a long journey, we were pleased to 'get home' – a home away from home.
Badamier is a very pleasant and comfortable cottage. We liked it that each of us could find our favourite spot to relax – read book, do sudoku or watch TV.
Maryline went out of her way to make our stay very pleasant. She kept the unit very clean and it was nice to discover a fresh rose in the bedroom and fresh fruit on the kitchen table.
We look forward to our next stay at Bungalow Badamier."
J.M.
Australia.
Accommodation: Badamier
Date of Stay: Aug 2014
Source: HomeAway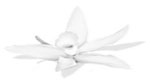 "People, peace and paradise…"
"Our kind, generous hosts Maryanne, Jacques and their wonderful son Olivier made us feel at home from the moment we arrived… Jacques walked us down to the closest restaurant on the first night so we would not get lost!
The bungalow is clean, peaceful and has everything (and more) that you will need during your stay. The bungalow is well positioned being a short walk to the beach, the supermarket, great restaurants and the bus stop (for the more adventurous travellers).
Maryanne and Jacques are lovely people, and nothing is too much trouble for them. We still speak to friends about their hospitality and kindness, and hope to see them when we return to live in Mauritius.
If you are looking for somewhere comfortable, clean, well positioned and well equipped with awesome hosts, then Bungalow Badamier is a great choice!"
J.P.
South Africa.
Accommodation: Badamier
Date of Stay: May 2014
Source: HomeAway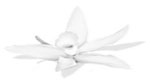 "A nice retreat, close to the ocean"
"I had a nice time in la preneuse. The accomodation is very close to the ocen and some nice beaches, supermarket and some restaurants are not further than 5 minutes by car. I recommend to take some dinner at "The Bay" hotel, aproxx 10 min. walk.
Maryline, she caring for everything, is a true mauritian soul, warm and will try to make your stay as nice and relaxed as possible.
The accomodation it has has no frills but everything you need is there, air condition, kitchen etc. Only missing thing is the ocean view from the terrace, but as the ocean is 200 meters you will live with that."
M.M.
Germany.
Accommodation: Badamier
Date of Stay: Feb 2014
Source: HomeAway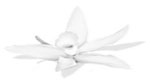 "What a lovely place!"
"Such a restful and delightful holiday!
Set in a quiet, villagy part of La Preneuse, Badamier is a wonderful place to stay – comfortable, tasteful and spotlessly clean.
Maryline and Jacques are charming and kind – nothing seems too much trouble for them – and I felt very, very welcome.
I've stayed in a number of places in Mauritius over the years – this has to be the best. Thank you so much!"
G.H.
UK.
Accommodation: Badamier
Date of Stay: Dec 2013
Source: HomeAway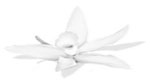 "Wonderful Stay"
"We had a wonderful 4 nights at Bungalow Badamier. The first floor apartment was very spacious and well equipped. We really enjoyed sitting in the outside terrace.
La Preneuse beach is just one minute walk from the bungalow and we spent every evening going for a walk on the beach and watching the sunset – beautiful. It was very well located for us – not far from other very good beaches such as Flic en Flac.
Also very well located for Black River Gorges National Park – this is definitely worth visiting especially if you are interested in wildlife and/or walking.
We loved our stay here and would recommend it – thank you!"
M.R.
UK.
Accommodation: Badamier
Date of Stay: Nov 2013
Source: HomeAway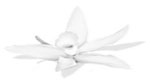 "Quel séjour enchanteur !!!"
"Quel havre de paix pour ce bungalow si bien situé et agencé! Tout est fait pour que nous nous sentions vraiment à l'aise et en vacances!
Un grand merci pour Maryline et Jacques pour leur accueil et gentillesse, le partage de repas typiquement mauriciens, la découverte de la pêche au gros, etc…
Nous sommes encore émerveillés par cette belle rencontre!!"
A.R.
France.
Accommodation: Badamier
Date of Stay: Oct 2013
Source: HomeAway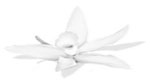 "Es war sehr schön"
"Wir, 2 Erwachsene und 2 Kinder (13/16 Jahre) waren diesen Herbst im Bungalow Badamier zu hause.
Die Unterkunft ist gross, ausser der Küche, welche klein aber mit den wichtigsten Kochuntensilien eingerichtet ist.
Es sind 2 WC's und Duschen vorhanden. Maryline kommt jeden 2 Tag und reinigt das ganze Bungalow und wechselt die Tücher. Nach 7 Tagen wurde auch die Bettwäsche gewechselt.
Die persönliche Wäsche erledigt Maryline fast täglich, sogar gebügelt wird alles. Wir fragten, ob sie uns einmal kochen könnte, damit wir die einheimische Küche ausprobieren konnten, es war lecker.
Maryline, Jacque und Olivier sind da, wenn man sie braucht, bleiben aber "unsichtbar" wenn nicht. Am besten gefiel uns die grosse Terrasse, welche von morgen früh bis abends spät genutzt wurde.
Im nahe gelegenen Einkaufszentrum ist alles zu guten Preisen erhältlich. Der Strand ist schön, Badeschuhe sind aber unabdingbar.
Wir können diese Unterkunft allen unkomplizierten Gästen empfehlen, welche auf Luxus verzichten können, dafür etwas vom Leben der Bewohner mitbekommen möchte."
S.S.
Germany.
Accommodation: Badamier
Date of Stay: Oct 2013
Source: HomeAway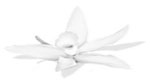 "Great value accommodation, lovely location."
"This two bedroom bungalow is in a great location on a lovely part of the island, very near a beautiful and interesting beach and walking distance to several very nice restaurants.
The bungalow is well-maintained and kept spotless by the very welcoming owners Maryline and Jacques who live downstairs and are always there if needed.
I would recommend this accommodation."
C.E.
UK.
Accommodation: Badamier
Date of Stay: Aug 2013
Source: HomeAway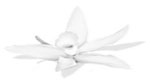 "Wunderschöner Winterurlaub :-)"
"Wir hatten einen sehr erholsamen Urlaub im Bugalow Badamier.
Die Vermieter, die im Erdgeschoss wohnen, haben uns sehr herzlich aufgenommen – wir haben uns rundrum wohlgefühlt.
La Preneuse liegt optimal für Ausflüge in den herrlichen Süden und Ausflüge um Port Louis oder weiter hinauf in den Norden.
Auch wenn es im Juli dort Winter ist, hatten wir sehr schöne Strandtage – wie oft doch ganz alleine an diesen herrlichen Stränden.
Viele liebe Grüße an Maryline und Jaques !"
D.S.
Germany.
Accommodation: Badamier
Date of Stay: Jul 2013
Source: HomeAway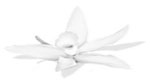 "Super Bungalow 20/20"
"Séjour inoubliable à Maurice. Le bungalow est encore plus beau que sur les photos, propre, spacieux, proche de la plage, des commerces. Le quartier est calme.
Et sans oublier la super famille d'accueil : Maryline, Jacques et Olivier, qui habitent au rez de chaussé, toujours au petit soin de ses clients.
Maryline vous prépare une excellente cuisine à la mauricienne "épicée" si vous lui demandez gentillement, et Jacques le meilleur skipper de Maurice vous prépare son rhum arrangé et vous raconte ses exploits de pêcheurs…
L'endroit est idéal, bien localisé pour visiter l'île : le sud avec le Morne, plage paradisiaque, chamarel et ses terres de couleur, les cascades et montagnes dans le centre de l'île, la capitale Port louis (musée, jardin du pamplemousse…) à quelques km.
En bref, je vous recommande ce bungalow pour bien profiter de vos vacances.
Tina et Michel"
M.D.
France.
Accommodation: Badamier
Date of Stay: May 2013
Source: HomeAway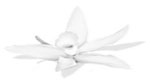 "Very nice stay!"
"It was our first stay in Mauritius. We hoped the stay would be nice and pleasant. And so it did!
We had a very very nice stay in Mauritius. The environment beautiful. The bungalow itself was very clean and was beautifully decorated with a lot of great flowers inside the bungalow and outside of course.
The bungalow itself its only a 3 minutes walk to the beach and the atb and different shops are approx. 10 minutes away. The bungalow has been cleand every second day. The owners are such nice people.
We can advice bungalow badamier without hesitation to everyone who likes a nice and quiet stay in an beautiful environment."
C.B.
Germany.
Accommodation: Badamier
Date of Stay: Apr 2013
Source: HomeAway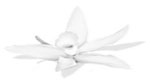 "We were / are very satisfied. Highly recommended."
"The hosts were extremely friendly and helpful. One small problem, a door between the bathroom and bedroom at the back of the apartment would make it all perfect.
If we were to visit Mauritius again, we would definitely choose to stay here again."
This review has been translated from Danish. Original text below.
"Vi var/er meget tilfredse. Det kan kun anbefales.
Værtsparret var yderst venlige og hjælpsomme. Et lille problem, en dør mellem toilet og soveværelse bagerst i lejligheden ville gøre det hele perfekt.
Hvis vi skal til Mauritius igen, vil vi helt sikkert vælge at bo her igen."
S.P.
Denmark.
Accommodation: Badamier
Date of Stay: April 2013
Source: BungalowVanille.com
Bungalow Vanille's comment:
Many thanks for the kind words! We're very happy to hear that you enjoyed your stay in the Bungalow Badamier. Many thanks for your suggestion of a door in the back of the bungalow. We will have a look and see if this would be a good option for the next renovation. Thank you for your feedback. You are of course more than welcome to visit us again.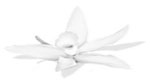 "Great Place to Stay"
"We really enjoyed our stay at Badamir. This was our first trip to Mauritius and unfortunately we – 2 adults and 2 teenage girls – had just a week.
We booked this apartment on the basis of consistently good reviews which turned out to be accurate. A wonderfully laid out upstairs apartment with a living room that opened up with glass sliding doors onto a balcony allowing for outside living indoors. Kitchen space is limited but not really a problem for short stays.
Didn't really matter that we went during the rainy season. Most of the showers were short-lived and with such a nice balcony it was really no problem listening to the falling rain while reading or listening to music.
Our hosts – Maryline and Jacques – lived downstairs and are a genuinely nice, hard working couple. The apartment was cleaned and sheets changed every other day. It took less than five minutes to walk down to the local beach, La Preneuse. which is nice and quiet with great sunsets.
A car is advisable. There are a few supermarkets and a number of restaurants within a 5 minute drive. Each reviewer seem to have their favourites, ours was Le Cabanon Créole – spicey gourmet Mauritian dishes for the price a Big Mac in Sweden!
If you are looking for comfort and convenience rather than luxury in Mauritius Badamir would be a great choice."
E.A.
Sweden.
Accommodation: Badamier
Date of Stay: Feb 2013
Source: HomeAway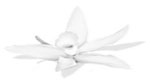 "Badamier is a gem!"
"We wanted a completely relaxing holiday, and found our piece of tranquility at La Preneuse and especially with our choice of accommodation.
The bungalow is set back one street away from a gorgeous beach and it was perfect for us. Private, quiet, spacious (albeit a tiny kitchen) and everything we needed. The owners stay on the property and they went out of their way to make sure we were comfortable, without intruding on us.
We really enjoyed discovering the area on our own and with a little homework we were able to do excursions, get around easily and discover lovely eateries (Balikopy close to London Way is a particular little gem).
The supermarket stocks everything you need and is a short walk away from the bungalow. We would definately recommend this place for those looking for a complete break from it all.
Anton and Nicky-Anne
Cape Town, South Africa"
A.B.
South Africa.
Accommodation: Badamier
Date of Stay: Sep 2012
Source: HomeAway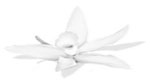 "Simplement parfait !"
"Tout est dit dans le titre !
L'accueil fut charmant, l'appartement correspondait parfaitement à l'annonce (spacieux, propre, confortable) et la terrasse est parfaite pour prendre le petit déjeuner et le diner. Les propriétaires qui habitent juste en dessous sont également charmants et très accueillants (les enfants nous parlent encore du gros marlin dans leur salon !).
Marylin a tout fait pour rendre notre séjour encore meilleur (ménage, linge lavé et repassé et elle nous a cuisine le meilleur repas de notre séjour : un carri poulet).
Enfin, la situation de l'appartement est également très bonne : juste à côté d'une plage belle et calme (La preneuse), dans une rue également calme et avec des commerces à moins de 500m (supérette, restaurants, petit centre commercial….).
Le Morne est à 20minutes en voiture et le parc Black river (avec ses balades, cascades, Chamarel) est à moins de 30minutes.
Bref, une addresse à recommander sans hésiter (et un grand merci à Marylin, son mari et Olivier pour le séjour et l'apéro du dernier soir ;-)."
L.T.
France.
Accommodation: Badamier
Date of Stay: July 2012
Source: HomeAway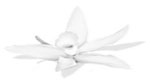 "I had the pleasure to stay at Villa Sunshine for two weeks."
"I could easily benefit from the best beaches of Mauritius, as well as a good shopping district an restaurants. Everyone was very friendly!
The villa is perfectly located, 10 minutes from the shopping district and in a secure area.
The photos from the website are very up to date.
I encourage every traveller to book this accomodation!"
J.O.
Sweden.
Accommodation: Sunshine
Date of Stay: March 2012
Source: BungalowVanille.com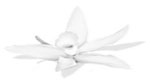 "Superb stay!"
"Superb stay, second time we stayed in Bungalow Badamier. Everything was very well arranged and we hope to go back next year."
A.G.
Belgium.
Accommodation: Badamier
Date of Stay: February 2012
Source: BungalowVanille.com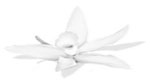 "We really enjoyed our stay at Bungalow Vanille (Villa Sunshine)."
"It was clean, neat and equipped with the amenities we needed to really enjoy our stay in Mauritius.
It is well situated, being in a quiet location, but a short stroll from the centre of Flice-en-Flac. Ciao D&G"
D.R.
South Africa.
Accommodation: Sunshine
Date of Stay: July 2011
Source: BungalowVanille.com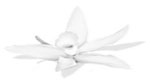 "Absolute, perfect tranquillity. We loved it!"
"We can't really say anything but excellent about both the accommodation and the owners. We stayed in other places on the island so only got to spend a little more than a week in La Preneuse and that was our only mistake! Would we have known, we would have stayed longer in this one!
The lack of a pool is really not a problem when the ocean is literally a minute away, and we were surprised to even find beach towels in the house. Here's a tip: you don't need to go to the Martello Tower to get to the beach. Simply go out of the bungalow and walk like 50 metres down the road and turn left and there is a tiny passage that takes you right down to the water!
The local supermarket (London Way) is great and had pretty much anything we could ask for, however we went out for dinner most of the evenings.
The restaurant Les Sirandanes at The Bay Hotel really stand out and we went back there several times. While not the cheapest in the area, it is definitely worth it. A three course dinner with drinks came to a little above 1000 rupees per person (lobster is a bit more expensive) and it was worth every single rupee, every single time! Even the house wine was one of the better we had during our stay.
A bit difficult to find the place though, since its hidden away down a narrow road and located on the "other" side of the main beach. Reserve a table in advance and ask to book one by the water. You sit next to the water and can hear the waves roll in as you eat. Very nice and these tables always get taken if you don't reserve in advance. If you come early you can have a cocktail and watch the sunset right from the table!
We also tried the Italian restaurant Il Duca based on previous recommendations, and although the food was great, the atmosphere was a little bit "urban". We sat next to the parking at the back and sometimes cars parked literally a couple of metres from your table with headlights right at your table. It's a tiny restaurant and the space is of course limited but it seemed like it was also possible to sit inside.
For super cheap and tasty local food, try the bakery/food place in London Way supermarket. They serve lunch baguettes with various lamb, beef, chicken and squid curries at really good prices (like 50-60 rupees).
The only negative thing we can think of would be if you want some night life. There seemed to be a bit of action at the Balikopy bar in the evening but otherwise there seem to be more restaurants than bars in the village. The big Dreamteam house near the main road also seemed to have a bar but we never went inside.
Like many others before us have concluded, the bungalow is outstanding value for money and all in all we had a fantastic stay. If we would decide to return to Mauritius we would book this one in a heartbeat!"
A.D.
Sweden.
Accommodation: Badamier
Date of Stay: May 2011
Source: BungalowVanille.com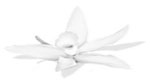 "A wonderful holiday and definitely somewhere we will go back to!"
"Bungalow Badamier was amazing. Less than 2 minutes to the beach it is on a quiet road surrounded by trees and tropical plants.
The apartment was spacious and the veranda outside was very private. The owners live below and are helpful and friendly. A wonderful holiday and definitely somewhere we will go back to!"
H.E.
UK.
Accommodation: Badamier
Date of Stay: April 2011
Source: BungalowVanille.com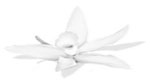 "Very close to the beach, lovely house."
"We stayed in bungalow Badamier for 6 weeks. Very close to the beach, lovely house, especially the porch. Great owners, very helpful.
House is extremely clean and they even provide beach towels. We hope to be able to return one day and if necessary we will switch dates to make sure we can stay in this house again."
A.G.
Belgium.
Accommodation: Badamier
Date of Stay: March 2011
Source: BungalowVanille.com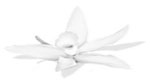 "My stay was great!"
"Iris apartment is clean and safety! the owner is really polite, accurate and he's clearly willing.
Bungalow Vanille support was really really really great! Always in contact with me for any information or desire. This behaviour makes me feel at easy and cool.
For sure I will contact in future this agency for next holiday in Mauritius and recommend Bungalow Vanille to friends.
See u soon!
Kat"
K.M.
Italy.
Accommodation: Iris
Date of Stay: March 2011
Source: BungalowVanille.com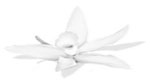 "We have enjoyed our stay very much. All was perfect."
"We have stayed from Feb. 5 up to Feb. 16 at the Beach Residence.
We have enjoyed our stay very much. All was perfect.
The pool was great. The staff was very nice !
Thanks for all.
Best regards from Hamburg/Germany The Kosmoliten Club n.e.V."
M.R.
Germany.
Accommodation: Beach Residence
Date of Stay: February 2011
Source: BungalowVanille.com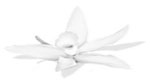 "We enjoyed our stay in Badamier in La Preneuse a lot."
"Owner of the apartment was very helpful and hospitable, she even invited us for a dinner one evening and it turned out to be the best dinner we got during our two weeks stay.
She and her family made our stay at Badamier. It wouldn't have been the same if they woudl not have been contributing to it by being the way they are, pleasant, friendly and helpful.
Beach was nice and quite and no swimming shoes were required, though there were a few chips of glass there.
The Dolphin cruise that was organized was great and it made our stay. It was a lot of fun, service, food and program on board was good and we had a lot of fun.
In general our stay was very pleasant and I have already told loads about Le Preneuse to my friends who are visiting La Mariposa during Christmas time. We well might be visiting Mauritius again, who knows :)"
J.K.
Finland.
Accommodation: Badamier
Date of Stay: November 2010
Source: BungalowVanille.com
Bungalow Vanille's comment:
We're happy that you enjoyed your stay in Badamier! Like all beaches in Mauritius, La Preneuse Beach is open to the public. The chips of glass were probably just due to a small accident. The beach, toilets and other facilities are maintained and cleaned by the Tourism Authority staff.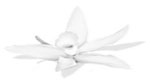 "This was our dream holiday for Mauritius which we planned since many years."
"We stayed Villa Sunshine. It was perfect, silent and peaceful place. Honestly it was beyond our expectations. We are very happy to stay there and highly recommend anybody who wants to stay there.
Best regards and greetings from Istanbul – Turkey"
I.K.
Turkey.
Accommodation: Sunshine
Date of Stay: November 2010
Source: BungalowVanille.com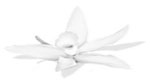 "Our stay at Beach Residence was excellent!"
"We enjoyed the location, the proximity to the beach and our daily morning swims. The apartment was very well equipped and comfortable. We felt very secure at all times.
All the arrangements made remotely were delivered and executed very smoothly on location. We hope to get back in the not too distant future."
S.M.
Australia.
Accommodation: Beach Residence
Date of Stay: October 2010
Source: BungalowVanille.com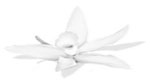 "We loved our stay in Villa Sunshine."
"Our baggage did not arrive in Mauritius. Lucky four us the owner called the airport and helped us to get our baggage back. She was very friendly and we appreciated her help.
Villa Sunshine is a great place to be – we loved it.
For us the sofas and the toilets could have been a bit cleaner.
All in all en excellent address."
M.S.
Switzerland.
Accommodation: Sunshine
Date of Stay: October 2010
Source: BungalowVanille.com
Owner's comment:
The sofas are brand new and cream in color (and completely spotless). Same goes for the bathrooms. I's all brand new, just not white in color. Many thanks for the kind words!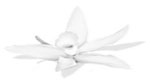 "We never wanted to leave this paradise!"
"This is one of these reviews I hesitate writing for the risk of the place being booked out when we want to come back in the future, but on the other hand I also want to share the experience :)
Bungalow Vanille manages the rental of several bungalows around Black River, and we stayed at the Bungalow called Badamier. Booking was extremely simple, with all emails answered within 15 minutes. It was extremely spacious, two bedrooms and two bathrooms, for the same price as a normal little hotel room. It had a fantastic veranda, covered in colourful plants, and it felt like a very private little tropical garden. We always had our breakfast out there and these beautiful red birds would come and visit.
The family who manages this bungalow and the villa next door was living downstairs. They were so friendly and helpful, explaining what buses to take where, and inviting us for cold local beers on their veranda when we came back hot and sweaty from the beach. The man of the family one day climbed up their coconut tree and cut a couple of coconuts open for us to drink the fresh juice. They would not even consider charging anything, we felt like part of the family.
The madame of the house was cleaning every second day. I am somewhat picky when it comes to cleaning, but this was excellent – absolutely spotless! She also picked up our dirty laundry, washed it and hanged it on our balcony free of charge.
Location is good, close to the beach, restaurants and supermarket. For dinners I warmly recommend the small Italian restaurant Il Duca, which had outstanding food, service and value. Owner and chef, Jessica, has newly came over from Italy and is charming as well as an excellent and creative chef with new menu every night on the blackboard. You will find it in the red, low, squarish houses. Skip the tourist traps Gio (next to Il Duca) but do visit the old classic La Bonne Chute (close to Caltex) for good quality food and good value.
I would go back to this place anytime, and recommend it to all my friends and family (unless they hated meeting local people and couldn't stand making their own breakfast)."
R.K.
United Arab Emirates.
Accommodation: Badamier
Date of Stay: March 2010
Source: Tripadvisor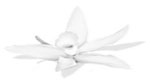 "A relaxing week"
"The bungalow is set back from the road and is very quiet. It really is beautiful, with nice big plants which surround a private terrace. The air conditioning is a god send in the hot temperatures! It is a ten minute walk from a quiet public beach with amazing views across the Indian Ocean. The sea was warm and the beach clean.
5 minutes away from the bungalow there is a lovely bar and restaurant called BaliKopy. They have outdoor open huts with cushions and serve excellent food for very reasonable prices. There is also a supermarket 5 minutes away and a car rental place as well as bus stops 2 minutes away.
A clean and quaint apartment and Marcel who mages the apartment was always available to answer our questions. Definitely worth a visit and much better value than these all inclusive deals!"
H.E.
UK.
Accommodation: Vanille
Date of Stay: February 2010
Source: HomeAway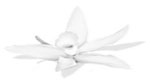 "If you really want a relaxing holiday away from everything then this is the place!"
"Me and my 3 children stayed 10 nights in a nice and clean bungalow with access to a pool and close to the beach and we loved it! We rented a car to see the island with the help of Marcel and it was well worth it. We are definitely coming back again and we can really recommend this area."
C.J.
France.
Accommodation: Mango
Date of Stay: January 2010
Source: BungalowVanille.com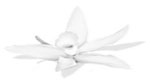 "We stayed for 19 days in Bungalow Vanille …"
"… and felt very welcome and comfortable all the time. It was just great and Marcel always offered very kind service."
M.H.
Germany.
Accommodation: Vanille
Date of Stay: December 2009
Source: BungalowVanille.com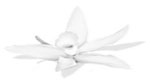 "The stay was SUPER."
"We liked it very much. Marcel, who lives there, was very well-mannered and helpfull. He helped us with every question which we asked (showed us where to buy fruits and vegetables, arranged fresh fish almost every day, rented car in a very good price, gave advices how to prepare food, where to find nice beaches, tennis courts and so on).
Appartment was clean and cozy. In my opinion location is very good. Our plane was late almost two hours but we found taxi driver waiting for us with my name in airport.
Thank you very much for our best holidays :)"
M.V.
Lithuania.
Accommodation: Cannelle
Date of Stay: December 2009
Source: BungalowVanille.com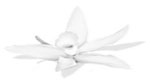 "Lovely place, will come again"
"We stayed four weeks in Bungalow Vanille in November 2009 and experienced a very nice and relaxing holiday.
Prior to our booking we got all necessary information about Bungalow Vanille and nearby facilities promptly by e-mail, which gave us the feeling to book the right place.
When we arrived we were welcomed by Marcel (very friendly and extremely helpful), he showed us the place which was clean and nicely decorated and drove us to some interesting spots nearby. Some food and drink were already in the fridge and the fruit hamper was wonderful.
We hired a car only for a couple of days for sightseeing trips, but everything for the daily life is in walking distance (restaurants, supermarket, wifi internet access, beach).
If you are looking for a small accommodation this is a place we can recommend."
B.G.
Ireland.
Accommodation: Vanille
Date of Stay: November 2009
Source: HomeAway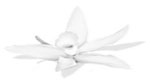 "After Maledives and Seychelles we found our 3rd indian ocean stay most beautiful…"
…and had a great time at Mauritius 8-) Friendly meeting at the airport and the Vanille fridge loaded with all stuff- Marcel's hospitality is unique and the service given to us made us feeling home from day one ! We had a hell of a good time and looking forward to get back soon 8-) Bungalow Vanille a truly place to go & to stay – THANKS a lot & DANKESCHOEN 8-) Lea and Peter from "cool" Germany
P.K.
Germany.
Accommodation: Vanille
Date of Stay: October 2009
Source: BungalowVanille.com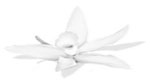 "Perfect Honeymoon!!!"
We recently stayed at Bungalow Vanille for our honeymoon, upon our arrival to Mauritius airport we were met by our driver (included in the rental cost) who drove us straight to the villa (approx 1 hour).
We were greeted by Marcel the owner for had put water, juice in the fridge and also a french loaf and jam incase we were hungry ( a nice touch).
He then drove us down to the beach so we could get our bearings and then he took us to the supermarket, again another nice touch. While we were out he had arranged for a bottle of sparkling wine for our return.
Marcel and his Father were perfect hosts and we spent a couple of lovely evenings with them eating and drinking until quite late!
We would recommend you hire a car so you can get to see the rest of the island and experience the true Mauritius and not what you see in the holiday brochures! A lovely drive is from Black River along the coastal road down south towards Bel Ombre.
Flic au Flac public beach is a nice place to while away a couple of hours and the outdoor catering facilities are pretty good and very reasonably priced.
We ate out at Domaine Anna (just before you get into Flic au Flac) beautiful restaurant and the food it pretty good to and again very reasonably priced. Would highly recommend a visit.
We also booked the Lobsterman with Marcel, initially we thought it was a little expensive (for Mauritius) but it was well worth it.The chef and his wife served us some lovely fresh local produce and made us feel very special. They dressed the table beautifully and were very professional. Our only regret was we didn't use their services for other meals as we were told they would of cooked for us.
Overall our experience was very good, the villa itself does need a little updating and is very basic but never the less we had a lovely relaxing honeymoon and if your not looking for luxury then we would recommend it.
S.R.
UK.
Accommodation: Vanille
Date of Stay: October 2009
Source: HomeAway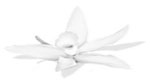 "Great!"
The accommodations were exactly what was expected and the location was just what we were looking for.
Great staff that went above and beyond to help us arrange everything we wanted to do.
Would definitely come back again!
K.W.
USA.
Accommodation: Vanille, Cannelle, Piment
Date of Stay: October 2009
Source: BungalowVanille.com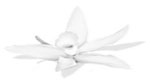 "Hi Marcel, The stay was great."
Thanks for all your help, we had a really good time! Thanks again, P & J.
P.L.
Australia.
Accommodation: Vanille
Date of Stay: September 2009
Source: BungalowVanille.com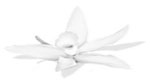 "I really reccommend you to stay in one of Bungalow Vanille."
It is pretty to spend holiday here due to wonderful care of the owners Joakim and Marcel. So, have a nice holiday!:)
M.K.
Czech Republic.
Accommodation: Vanille
Date of Stay: August 2009
Source: BungalowVanille.com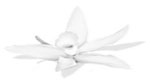 "safe, clean, very helpfull, friendly service"
Internet is playing up so will keep short but all good. Location, price, help via e.mail before stay which continued throughout the stay as Marcel actually lives next door. Would recomend car hire as their are so many beautiful beaches on the island ( which the guys can also sort out ) at a good rate. Over all very happy, many thanks and we will be back !
R.W.
UK.
Accommodation: Cannelle
Date of Stay: July 2009
Source: HomeAway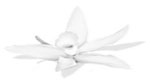 "Very nice place with sóó friendly service"
Our contact for the reservation by e-mail already gave us a good feeling.Due to technical problems we had a flightdelay from 10 hours, and could not warn the transfer to come later. So we missed our transfer, but after contacting the bungalow, the driver was sent again to pick us up. What a relief after 33 hrs of travelling.
To our surprise the fridge was stuffed with water, juice, milk and fruit, just in case we would arrive too late to go out for dinner.
We were there in beginning of June, at that time there were 3 appartments for rent, apparently the fourth is now almost ready. We stayed in Saffran, which is very spacious, clean and has a very pleasant feeling. The fresh flowers in the livingroom and the shower alse gave us a warm welcome feeling.
The appartment has everything we needed, including AC, a fan, a safe and access to a little pool. The owners are very friendly and can arrange some excursions for you.
Although in fact it is handy to have your own car, we managed OK without one. Within walking distance you have at least three restaurants, plus one of the best stocked supermarkets we have seen on the island. The supermarket also has a take-away outlet plus an ATM. Busconnections with Quatre Bornes and Port Louis are OK.
If you are looking for a small accommodation, in a not too touristy vicinity, this is a place I can recommend.
H.T.
The Netherlands.
Accommodation: Safran
Date of Stay: June 2009
Source: Tripadvisor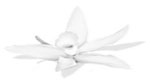 Please note: The above reviews represent the view of individual guests and does not necessarily represent the view or opinion of Bungalow Vanille. No rights can be drawn from these reviews and they are displayed "as is", exactly as they were published in their original form.