Appréciations des locataires

"Très bon séjour!"
Les bumgalows sont très sympa et l'accueil est super.
On y reviendra lors de notre prochain voyage à Maurice.
Y.B.
France.
Logement: Cannelle
Date de séjour: Octobre 2009
Source: BungalowVanille.com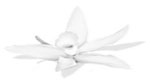 Please note: The above reviews represent the view of individual guests and does not necessarily represent the view or opinion of the Bungalow Vanille residence. No rights can be drawn from these reviews and they are displayed "as is", exactly as they were published in their original form.