Accommodations in the heart of Flic en Flac.
We are pleased to offer you accommodations with our trusted partner Villa Cool in Flic en Flac – along with Bungalow Vanille one of the most popular businesses for self catering accommodations in Black River.
Through the Bungalow Vanille promotion code you are entitled to a 10% discount on any accommodation booked with Villa Cool.
To claim your discount and get an offer from Villa Cool, simply click the Submit button below, and your previous request will automatically be passed on to Villa Cool.
Villa Cool offers free internet in all accommodations (cable, WiFi or 3G depending on the accommodation), and the possibility of borrowing bicycles free of charge for discovering Flic en Flac on wheels!
Below is a small gallery of Villa Cool example accommodations in selected residences of Flic en Flac.
Click below for your discount and offer from Villa Cool.
By clicking Submit below, your previous request, along with your preferred dates and other details will be passed on to our trusted partner Villa Cool, who will soon contact you with an offer. You can of course change dates and other details at a later stage.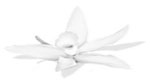 Villa Cool example accommodations
Click the images to enlarge.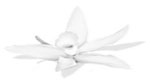 If the promotion code is missing in the field above, the link you clicked to arrive at this page is probably expired or not valid. To claim your promotion code, please contact us!
The promotion code is tied to offers valid for properties booked with Villa Cool only. The offer is subject to availability, and your discount will be deducted directly from your booking with our trusted partner Villa Cool. Other terms and conditions may apply when booking with Villa Cool.